Labels by Printer
Shipping Labels by Courier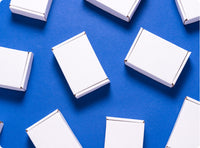 Subscribe & Save | Monthly Subscription | Min 3 Months
10% OFF Every Order and Never have to Re-Order the same product again. Streamline your Shipping Supplies ordering process today.
Find out more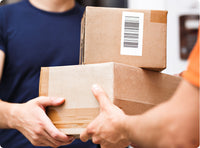 Standout packaging for your eCommerce Business
Your Dedicated Packaging Supplies Partner
Awesome Pack specialise in providing Packaging Supplies in the eCommerce industry focusing on volume to cater to any commercial or industrial application. Our Awesome Price Guarantee ensures you are getting the Best price possible and our Service is second to none. 
Why Source your product needs from Awesome Pack?
The Awesome Pack team is committed to offering the best possible price for any application. Many e-commerce businesses rely on our expertise and customised solutions to meet their business needs. Our team at Awesome Pack are committed to dispatching your order within 24 hours from our Melbourne Warehouse, ensuring a swift delivery for the products that you need most. No matter where you are in Australia, Awesome Pack has you and your business covered. 
Awesome Pack relies on volume so we pass on the discounts to the consumer and we are committed to our clients, so why not try our subscribe and save which will save you the time required to reorder and permanently save 15% off your total order value. 
Our Customers Shop Ecommerce Packaging & Shipping Supplies Australia wide:
Shipping Labels- commonly known as direct thermal printer labels are Awesome Pack's most sort after products by our clients. We offer labels that are compatible with the leading brands of direct thermal printer label applications including Dymo, Brother, Zebra and other leading brands. Our large range of 100x150mm direct thermal labels is made for Australia Post which is compatible with eParcels, Parcel Send and MyPost Systems, StarTrack, Fastway, Couriers Please, Sendle, Toll, TNT and most other freight companies.
If you're after different sizes of direct thermal labels, we offer plenty of other applications, so make sure to check out our variety of compatible Dymo, Brother and Zebra Direct thermal printer labels. Need thermal transfer labels too? Awesome Pack also has you covered, click here to learn more.
Courier Bags – Also known as Mailing Satchels or Poly Mailers, we have a wide range of sizes to choose from to suit all businesses. Whether you are sending jewellery, electronics or puffy jackets our bags provide a great waterproofing solution. Courier Satchels are tough and durable suitable for almost any business needs as it is resistant to tearing and puncturing when in transit, ensuring your product is safe from loss, damage, and other environmental elements. The mailing satchels are a breeze to use thanks to their easy peel and seal capabilities, saving you time on order fulfillment.
We offer courier bags sizes to suit the majority of business needs ranging from 160x230mm to all the way to 750x900mm,Click here to see our Bag Sizes. Courier bags not your thing? Make sure to check out our compostable satchel range. 
General Packaging Needs – Awesome pack has all the essentials when it comes to packing materials. We have Clear Packaging Tape for packing your boxes, Bubble Wrap to protect your goods in transit, Stretch Film/Shrink Wrap for wrapping pallets.
Buying Eco Friendly Range of eCommerce Shipping Supplies from Awesome Pack means you are buying the Environmentally Friendly mailing supplies of the highest standard. All our Compostable products are Australian Certified AS5810/AS4736 which means it has been tested and approved by the Australasian Bioplastics Association, the governing body for verifying Compostable products in
Australia. Our Environmentally friendly packaging products include Top Quality Compostable Satchels, Kraft Paper Tape, HoneyComb Kraft Paper Wrap, Compostable Tape and many more.
If you need a custom order where you require multiple variations in sizes or variations in products such as courier bags, shipping labels including direct thermal or thermal transfer labels, and general packaging needs. Make sure to reach out for get a tailored quote for your business.
Chat with the team
Learn the Awesome Pack difference, we built our business on Volume so if you have a Bulk Order Request Please Call us on 1300 816 800 or Fill in this Wholesale Request Form to enjoy our Volume Discounts. We save you Time & Money so you can concentrate on growing your online business.If you need any more information about the product we sell, general queries or shipping information, please do not hesitate to contact our friendly team for assistance.
Read More
Why Us?
Packaging at a
competitive price

We delivering packaging
at a competitive price.

Specialised in
Bulk Buy Deals

We specialise in bulk
buying deals.

Same day dispatch before 11am

Order before 11am and we
will dispatch same day.

Click &
Collect

Click & Collect
from Huntingdale VIC

90 Day
Returns

We offer a 90 Day money
back guarantee.

Australian owned
& operated

We are an Australian
owned and operated
located in Melbourne.